Science Matters
Again this week I got an email from a friend linking to an alarmist website claiming (among other things) 2015 the Hottest Year Ever, August 2016 the Hottest Month Ever, 16 Hottest Months in a row, The Earth is Burning!
My reply:
Calm down and breathe through your nose. Be not afraid.
You have been misinformed, and I will tell you how and why.
1. "Hotter" does not describe a long period when daily highs are falling, not rising. That's right, generally the temperature records are showing a decline over time in the maximums recorded at the weather stations.
For example look at results from USHCN (US Historical Climate Network) for the trend of daily maximums since 1930.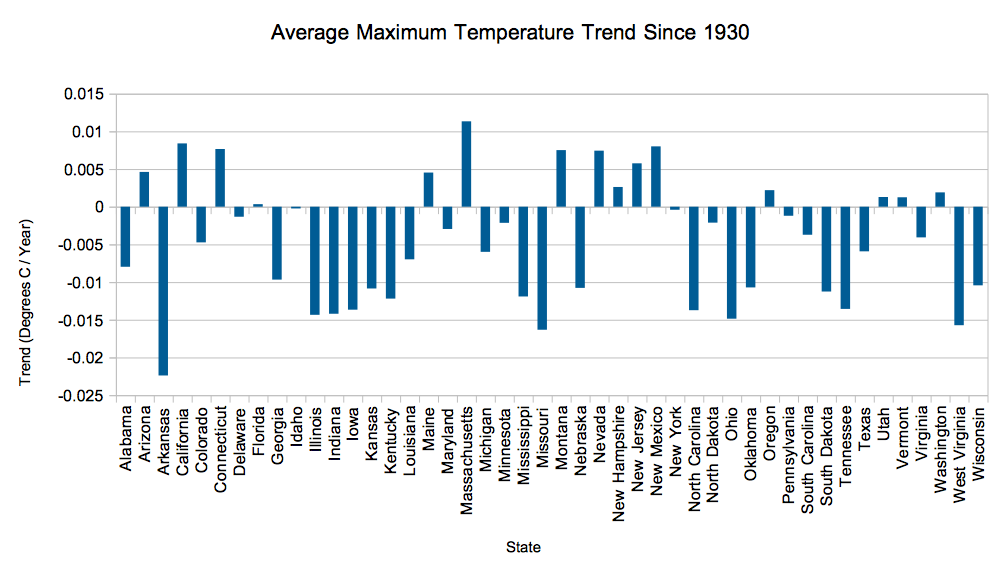 Source: Tony Heller, Real Climate Science
It is clear that measurements of actual afternoon highs are trending down in most places, and lower much more strongly than the few increases.
2. Temperature…
View original post 567 more words