Watts Up With That?

Via CNN Money h/t to GWPF
China is talking up its achievement of mining flammable ice for the first time from underneath the South China Sea.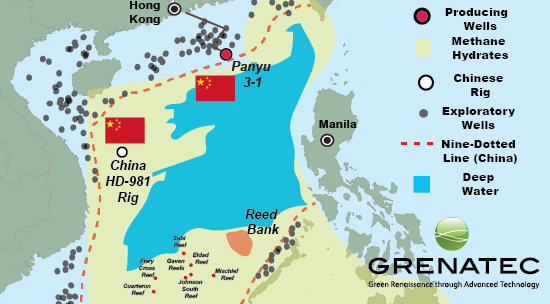 Estimates of the South China Sea's methane hydrate potential now range as high as 150 billion cubic meters of natural gas equivalent. That's sufficient to satisfy China's entire equivalent oil consumption for 50 years.
The fuel-hungry country has been pursuing the energy source, located at the bottom of oceans and in polar regions, for nearly two decades. China's minister of land and resources, Jiang Daming, said Thursday that the successful collection of the frozen fuel was "a major breakthrough that may lead to a global energy revolution," according to state media.
Experts agree that flammable ice could be a game changer for the energy industry, similar to the U.S. shale boom. But they caution that big…
View original post 322 more words