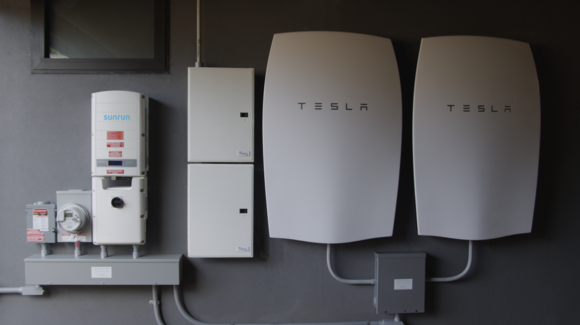 We are told that the cost of Li-ion storage batteries is decreasing. Not so with Tesla, which has just increased the price of its 13.5 kWh Powerwall unit plus supporting hardware from $US6,600 ($489/kWh) to $7,800 ($578/kWh). The $100/kWh "holy grail" price considered necessary to support mass deployment of battery storage is obviously still some way off. To follow we have our usual mix – the latest doings of OPEC; natural gas in California; coal in the US, Germany and Finland; nuclear in Japan, Ontario, India, Belgium and Germany; hydro and pot in Canada; 100% renewables in Puerto Rico and Scotland; the Ireland-Wales Greenlink; the UK backs off EVs; car bodies made from carbon fiber batteries and what climate change is going to do to beer.
Greentechmedia: Tesla Hikes Powerwall Prices to Better Reflect 'Value'
If you looked at Tesla's Powerwall website earlier this week you might have noticed that the price for "supporting hardware" had quietly ticked up.
That hardware, known as the Gateway, was previously listed at $700. Recently, it climbed to $1,100. Today, Tesla followed up with an official global pricing adjustment for the Powerwall, its famed home energy storage system. In addition to the Gateway increase, the price of the Powerwall itself rose to $6,700 — up $800 from $5,900. The company already increased the Powerwall price once earlier this year, from $5,500 to $5,900. "We occasionally adjust our global pricing to best reflect what we're offering to customers and the value of our products," a Tesla spokesperson wrote in a Friday morning email. "The price adjustments made today are the latest example of that."