Science Matters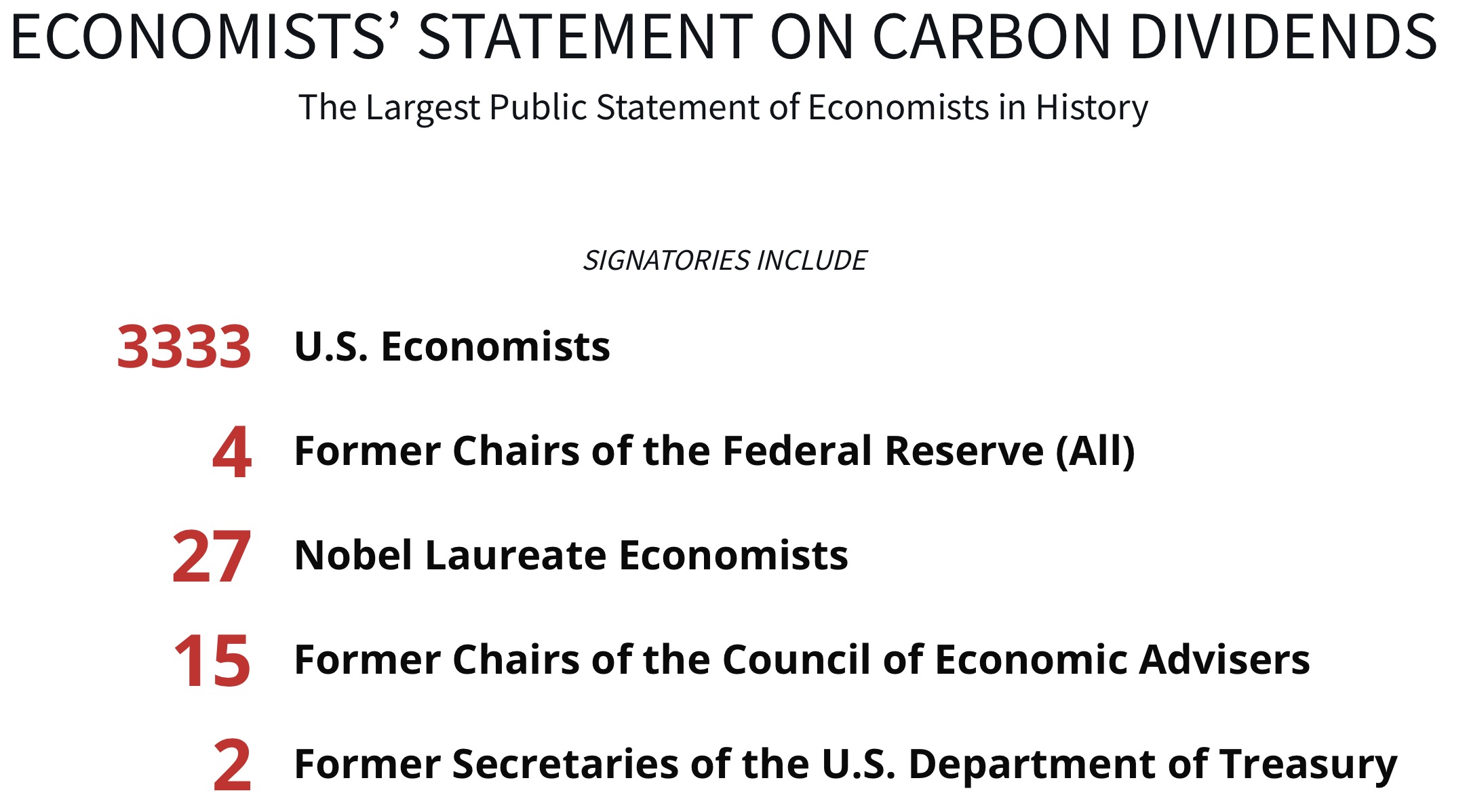 How could 3508 economists be wrong? Let us count the ways.
Michael Davis writes at Regulation Magazine The signatories of the recent "Economists' Statement on Carbon Dividends" must address some important issues. Excerpts in italics with my bolds.
Economists are disagreeable people. And it's good that they are. Most important economic questions are complex, multi-dimensional puzzles with no obvious, simple answers. But debate and disagreement advance our understanding of the world, and so good economists debate and disagree.
If you heard that thousands of the very best economists actually did agree on something, you'd probably think that it was something glaringly obvious—maybe they issued a joint statement condemning the designated hitter rule or calling for a total ban on Super Bowl halftime shows. But those aren't the subject of the recent "Economists' Statement on Carbon Dividends," signed by 3,508 economists and released by the Climate Leadership Council…
View original post 1,960 more words